The Artist's Perspective
jaeyeunpark@verizon.net
tel: (718) 384-0310 (after 3 PM)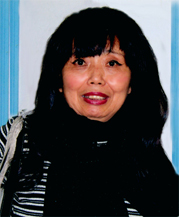 "Art is men's response toward universe, just as other great human activities, science and religion."
Art is the understanding the structure, harmony, and rhythm of the universe(nature) and creating new order of our own, just as God created the universe.
All through my pilgrimage in art, heaven has been guiding me with so much fruitful blessings, having good education, meeting great teachers, having good comrade in art, and having fruitful opportunities.
My artistic spirit sprouted at Seoul National University and fully ripened at the N.Y.U. where I fed my gluttonous intellectual hunger. My artistic skill - sharpening of my painting vocabulary, colors and handling of plastic elements ( colors, space) was trained at the Pennsylvania Academy Of Fine Arts where I studied traditional Rembrandt style realism, which is the utmost important training to become an artist.

My paintings became enriched at the Art Students League of New York where I studied another profound interpretation of colors found in nature. This led me to produce chemistry of colors in my paintings. I studied with great masters of colors at Malta class.
My style is abstract expressionism but I use line and forms to convey readable images which is the ancient goal of painting from cavemen's drawings, portraits of noble people, and illustrations in the Bible from the middle ages.
I strive to make a good painting just as good music and good poetry strictly filtered through the form with strict grammar. I repeat the labor of constructing and destroying the structure of my painting by pulling and pushing the space until I get a satisfying order and feeling. I grab every fleeting occurring miracle on my painting created by the sudden accidental drippings and splashings which is the expressive elements giving excitement - which is the most important element of all art form.
I lived an exciting Bohemian artist life; drawing portraits on the Greenwich Village and Times Square, until the leaves on the trees on the streets turned pink by the dawn. I still have that kind of exciting artistic ecstasy when I ride the subway; looking at the tones and colors of hair and skin of passengers under the train lights. Oh! God's masterpiece.
I have been living just as gods live, communicating with the universe in perfect solitude and having ecstasy of creating and inventing paintings with megaton levels of energy from deep inside my being with great labor pains without noticing the speed of rotation of days and nights and seasons outside my 5th floor studio.